How Can I Participate?
---
UConn's Communication and Development Lab is currently recruiting families with children between 9 months and 5 years to participate in our language learning studies. Most of our studies involve a one-time visit to the laboratory on UConn's Storrs campus that typically lasts about 1.5 hours.
Our studies involve parents and their children playing in our child-friendly playroom. Trained-researchers will study these play sessions to understand how play, communication and conversation patterns change as kids develop. Other studies may involve children interacting with trained-researchers in fun games designed to teach us how young children learn. All studies are designed to be enjoyable and fun for children and their parents.
For most of our studies, children and their parents will receive a small gift such as a book, toy, t-shirt and a gift card as a small token of our appreciation. We will also of course provide convenient free parking for the duration of your visit.
If you are interested in participating or interested in learning more, please contact us at comdev@uconn.edu or call us at 860-486-8827. One of the lab's research staff would happily tell you more. We look forward to hearing from you!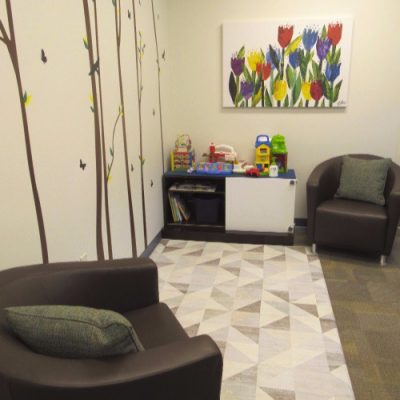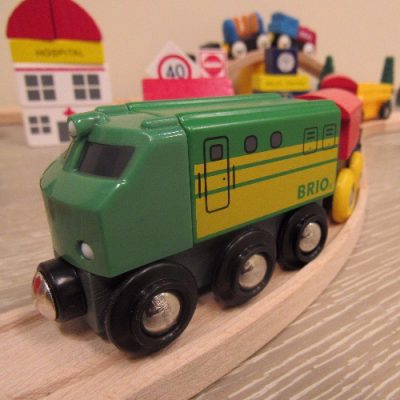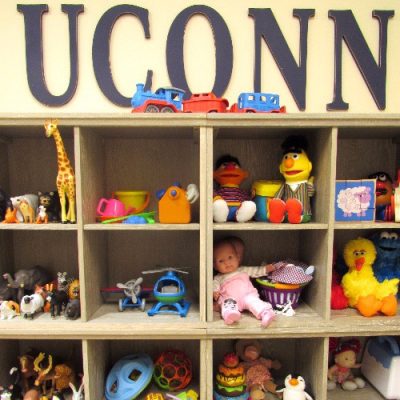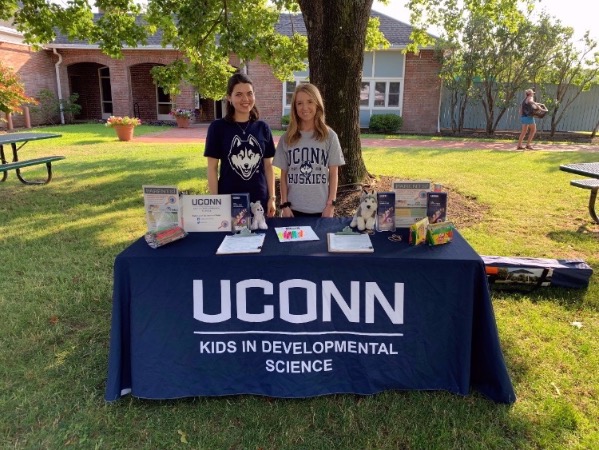 UConn KiDS
Interested in participating in a number of different child development studies at UConn, ranging in topics from language development to peer relations?
By joining UConn KiDS, you can play a role in advancing developmental science and in training the next generation of scientists. Learn more about UConn KiDS here.